COLLECTIONS
Inspired by the Victorian Era, the collection is elegant, delicate and sophisticated.
The four objects each symbolize Margaret's values and objects she treasure.
STORE
Whether in our showroom or an exhibition corner, take your time to explore the collection.
You are bound to find something that speaks to you in our sensibly decorated store.

CONNECT WITH MARET
MAKE APPOINTMENT AT MARET SHOWROOM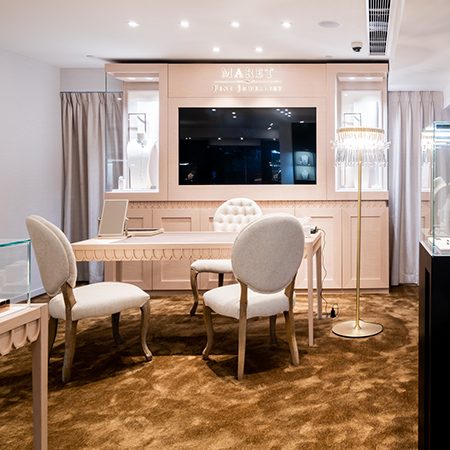 MARET Showroom
Europe Watch Company Tsimshatsui Centre
UG/F, Tsimshatsui Centre, 66 Mody Road, Tsimshatsui East, Kowloon, Hong Kong
Tel: +852 2720 0168
Opening Hours: Daily 11.00am-8.00pm