MARET Fine Jewellery takes its design inspiration from ribbon, lace, chandelier, and rose. These four objects symbolize Margaret's belief and recognition on friendship, movement, home and elegance respectively. Each piece combines Victorian design with modern craftsmanship, sophisticated yet comfortable and flexible, adding modern charm to the wearer.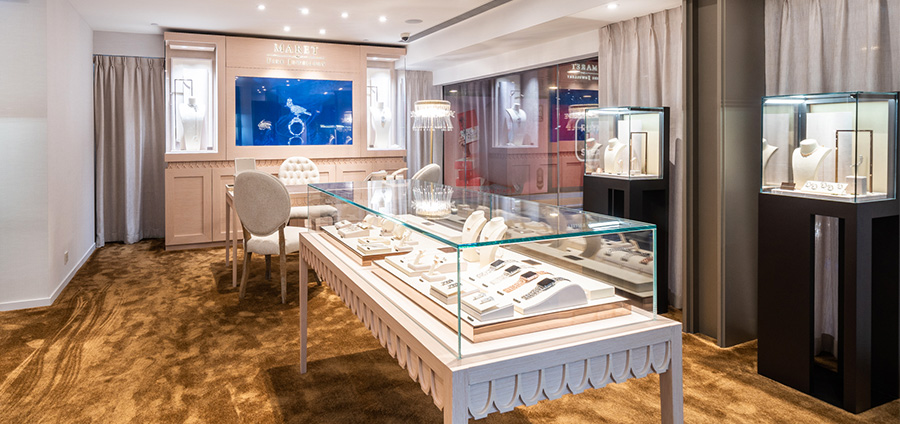 Dr. Margaret Lee
Artist and Founder of MARET Fine Jewellery
Dr. Margaret Lee is a Hong Kong artist, designer, and entrepreneur known for her collage pieces that reflect cultural beauty and intricacy. Her art is seen as elegant, opulent, with the reminiscence of Victorian design.
Margaret left Hong Kong during her teens to study Art at the Parsons School of Design. Her adeptness in a variety of fields and mature taste caught the attention of many, and she was admitted by Washington University in St. Louis where she received her Bachelor in Fine Arts, before she returned to Hong Kong in 1994.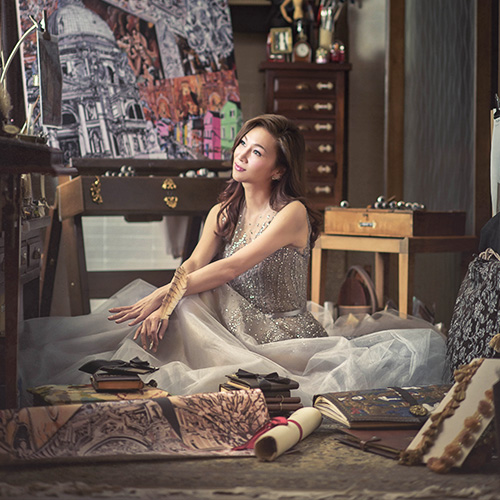 In 2001
Margaret started to pursue her career as an Artist. Her early works focused on charcoal still-lives and portraits that echoed the sentiments and passion around her personal life, which were created to convey her emotional attachment to each subject.
Later on, she began experimenting with collages and oil paint. Her pieces were developed in her own style that drew inspiration from the most memorable moments in life, and often merged with specific settings with the beauty of nature, and appreciation towards different cultures and countries.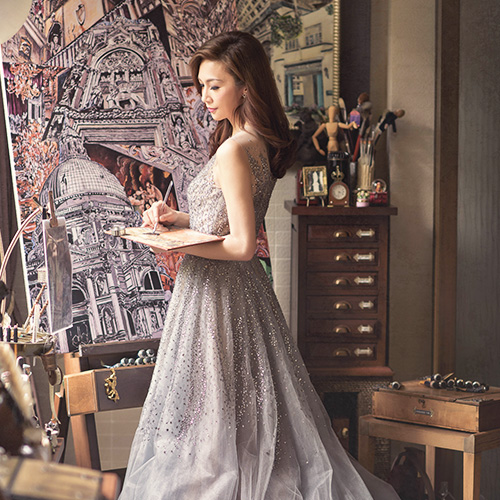 In 2008
Margaret honorably became the first Asian artist to set up a solo exhibition in the Hofberg Palace, Vienna. The successful exhibition led her to be invited to the VII Florence Biennale. These two experiences reinvigorated her passion in Art, driving her to pursue her studies further. In six-year of time, Margaret accomplished Masters in Literature and Cultural Studies and a Doctorate in Philosophy. Throughout history, leading thinkers around the world have created their best works that signified their lives to be remembered. Margaret was inspired to curate something for her life, as a culmination of her works and experiences. Her hope is that when she looks back on her life one day she will be satisfied, knowing that each day has amounted to something beautiful.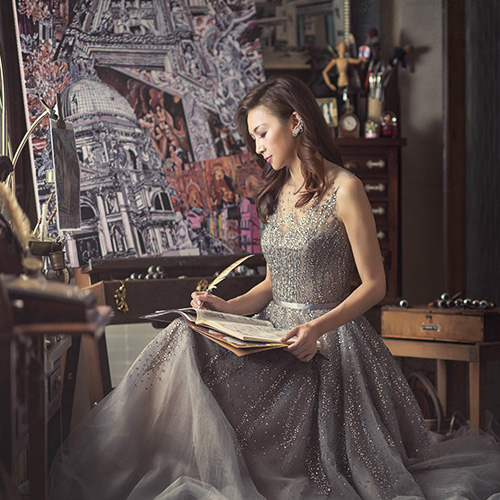 In 2015
she established MARET Fine Jewellery. The name MARET plainly derives from the name of its founder, but represents the essence and fascination of all works in her life. Her jewellery is like a "condensed collage". Each piece is encompassed with ingenious craftsmanship and the graceful rhythmic movement that expresses its intrinsic beauty. The watch bracelets, reading glasses and magnifying glasses embedded her noble elegance and sophistication. Each piece portrays the sanity and prudence in a woman. And the goal is to share them with the likeminded.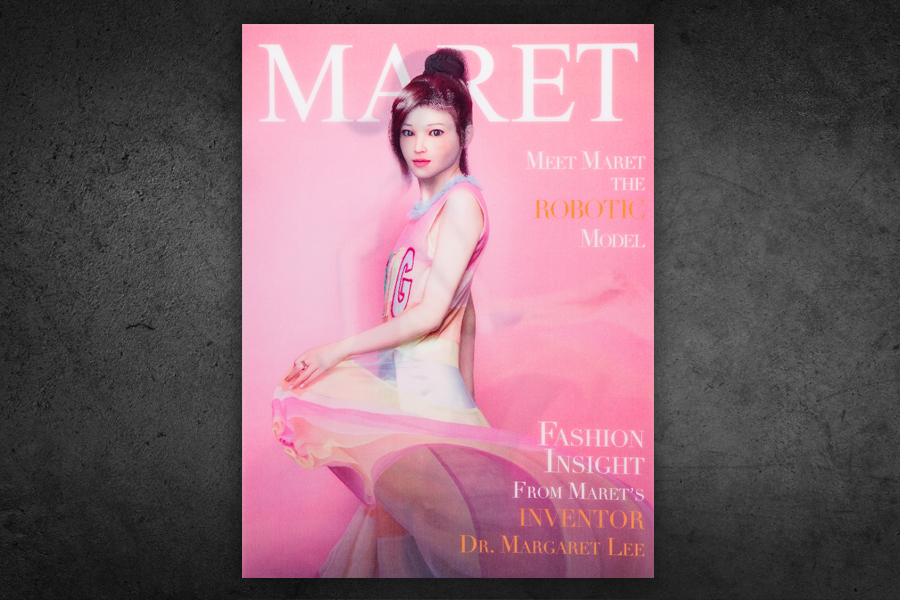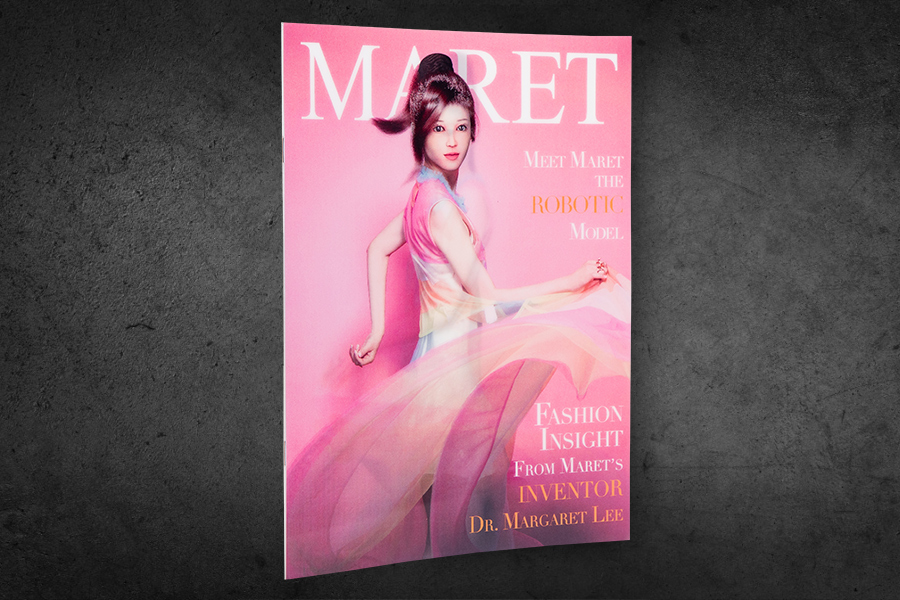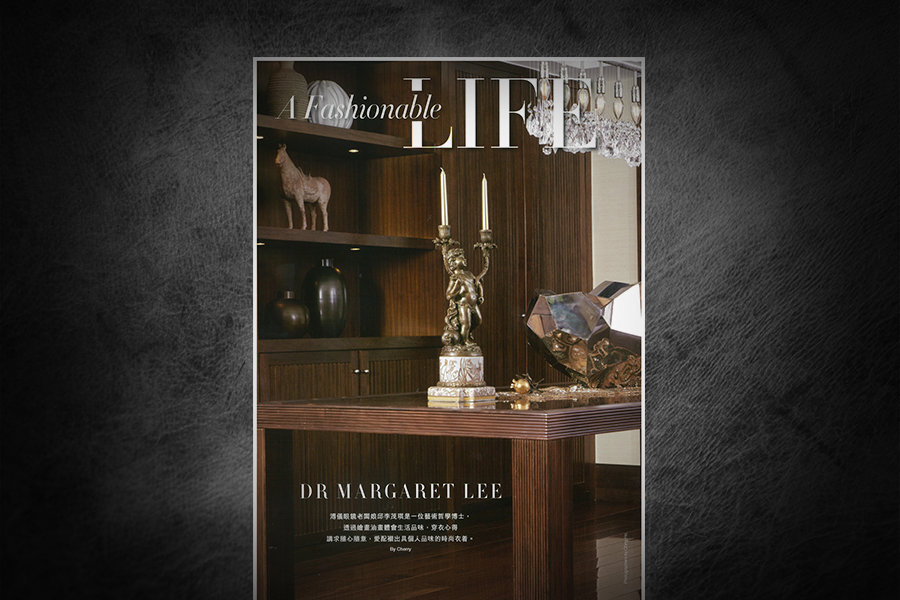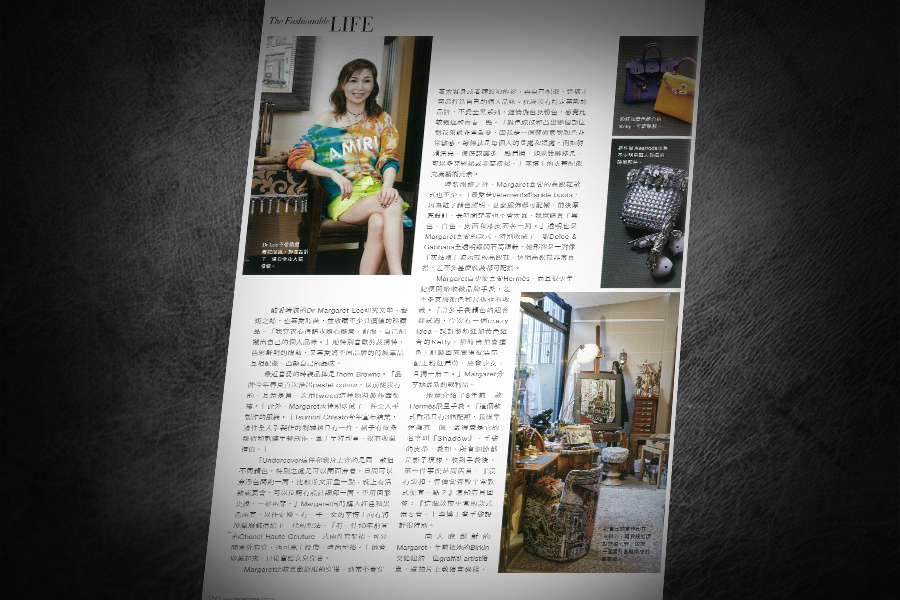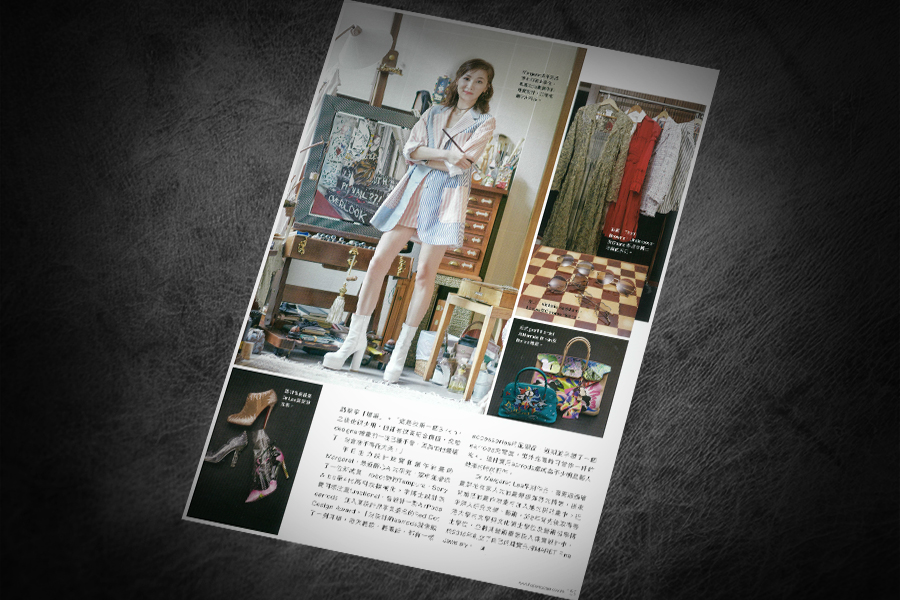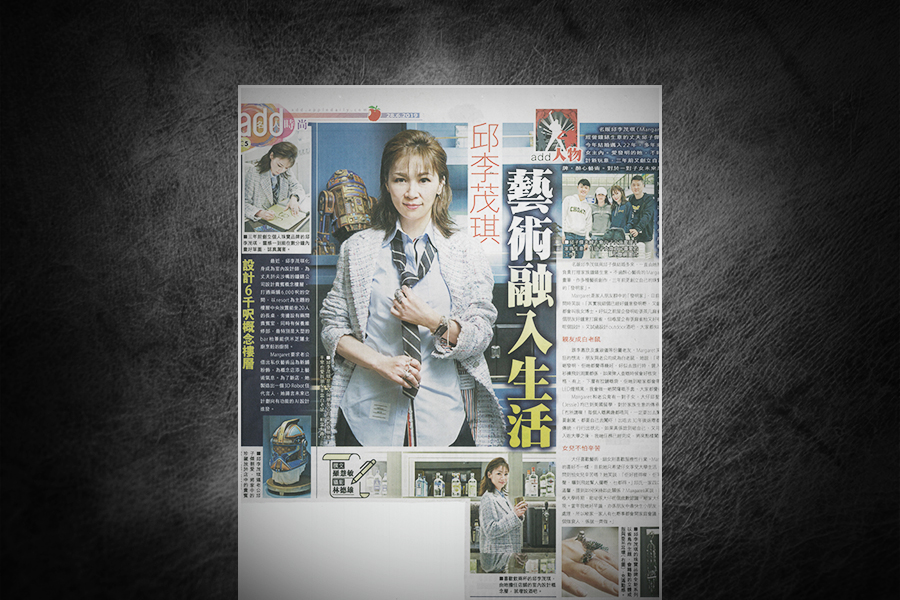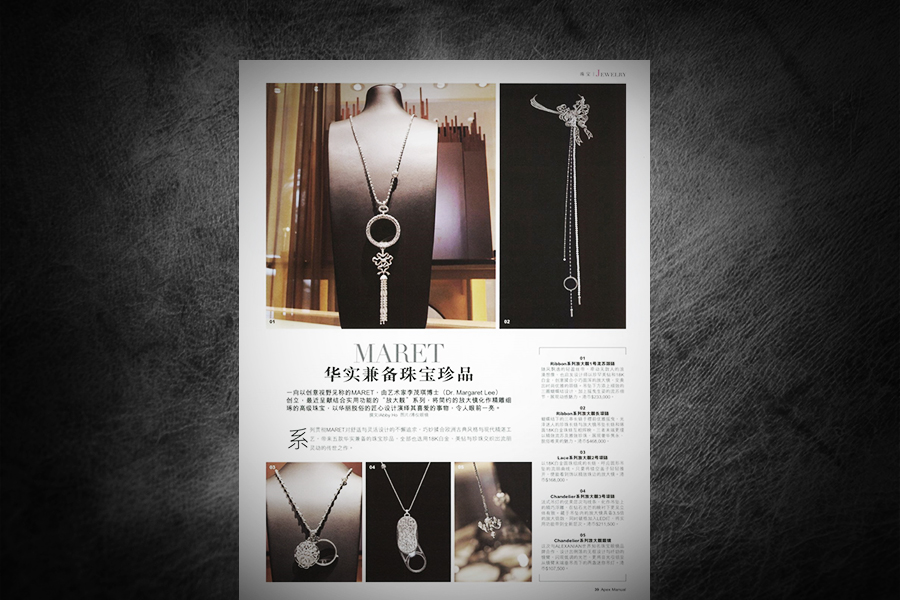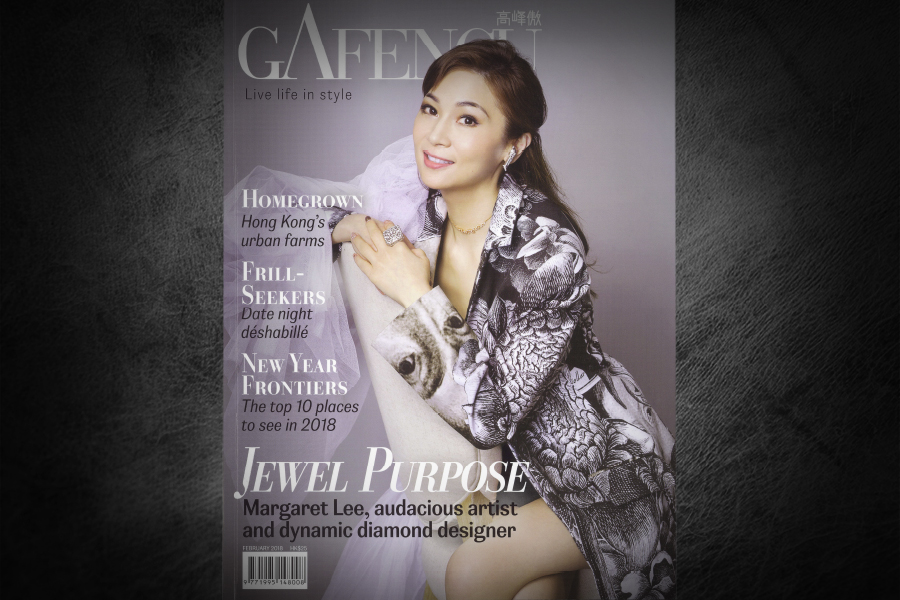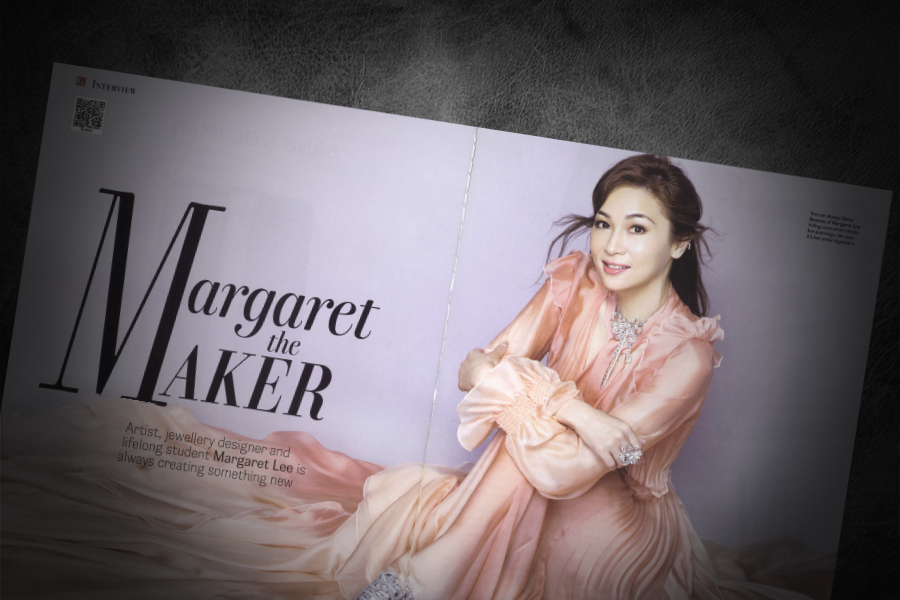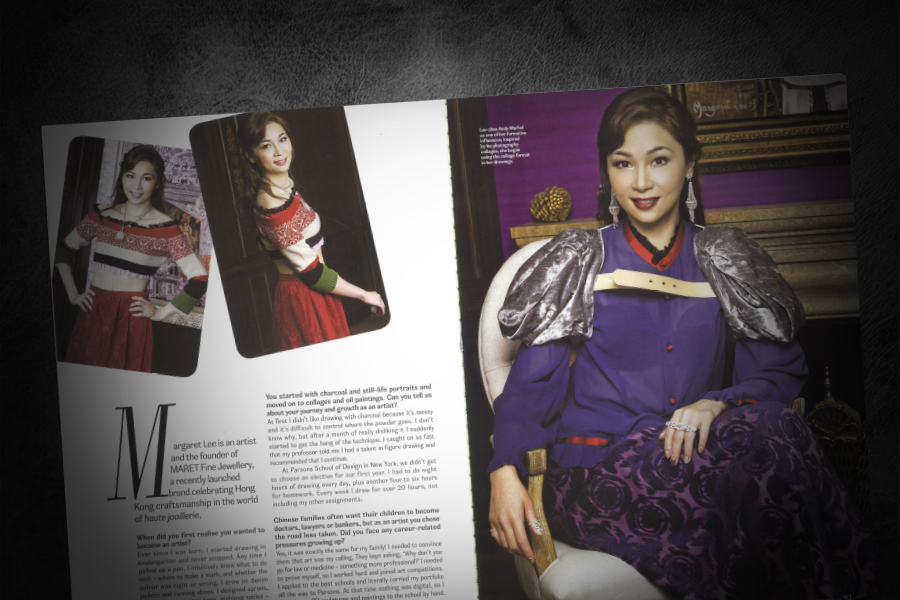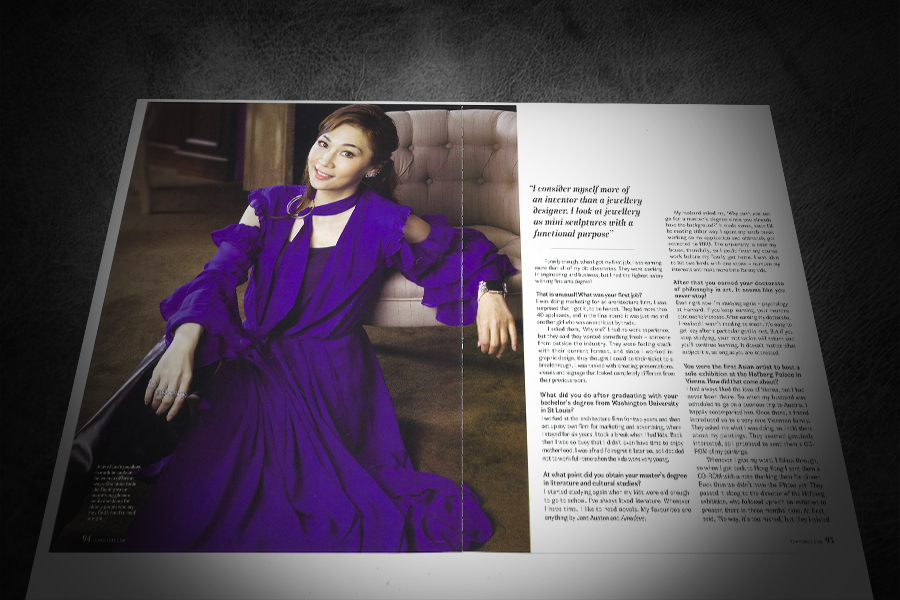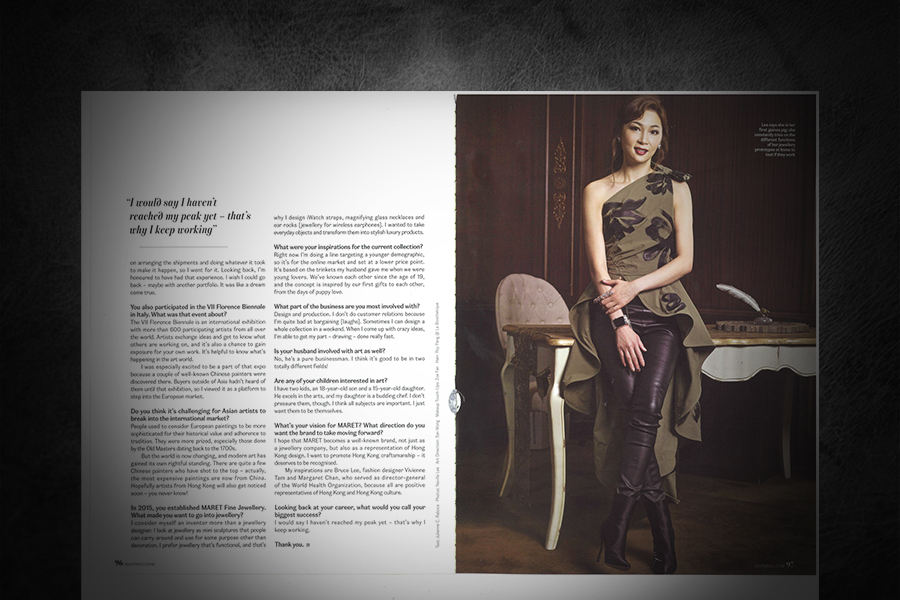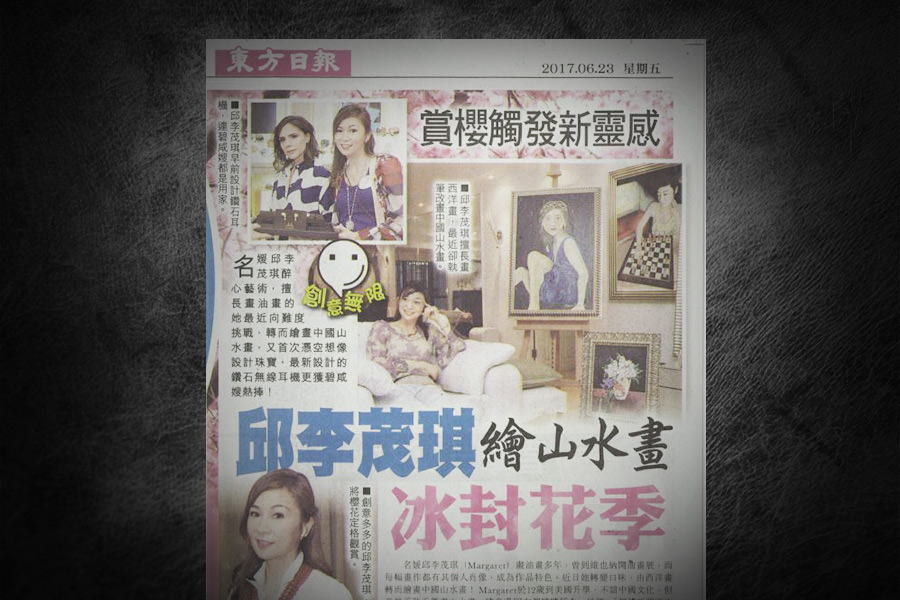 MARET Private Jewellery Preview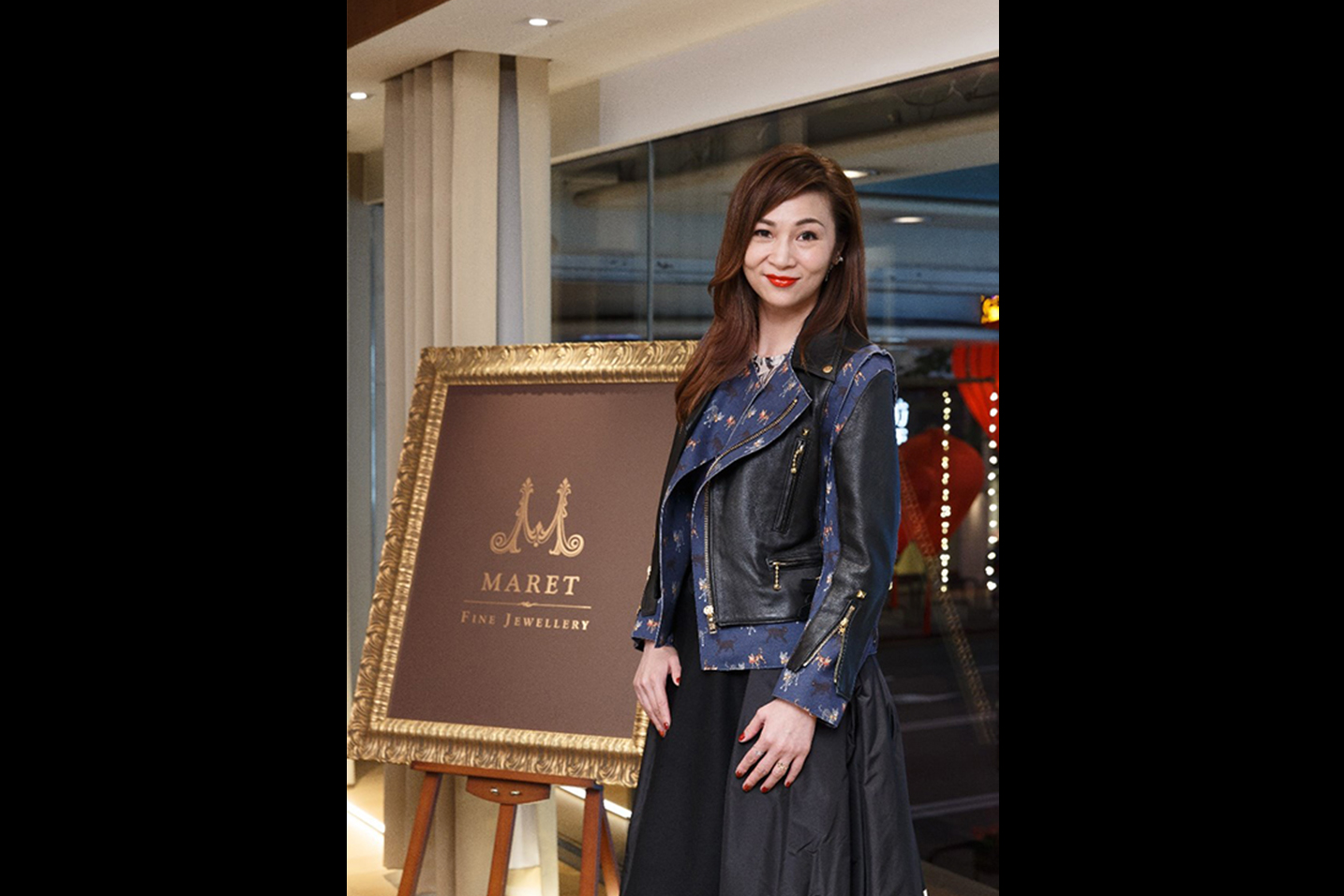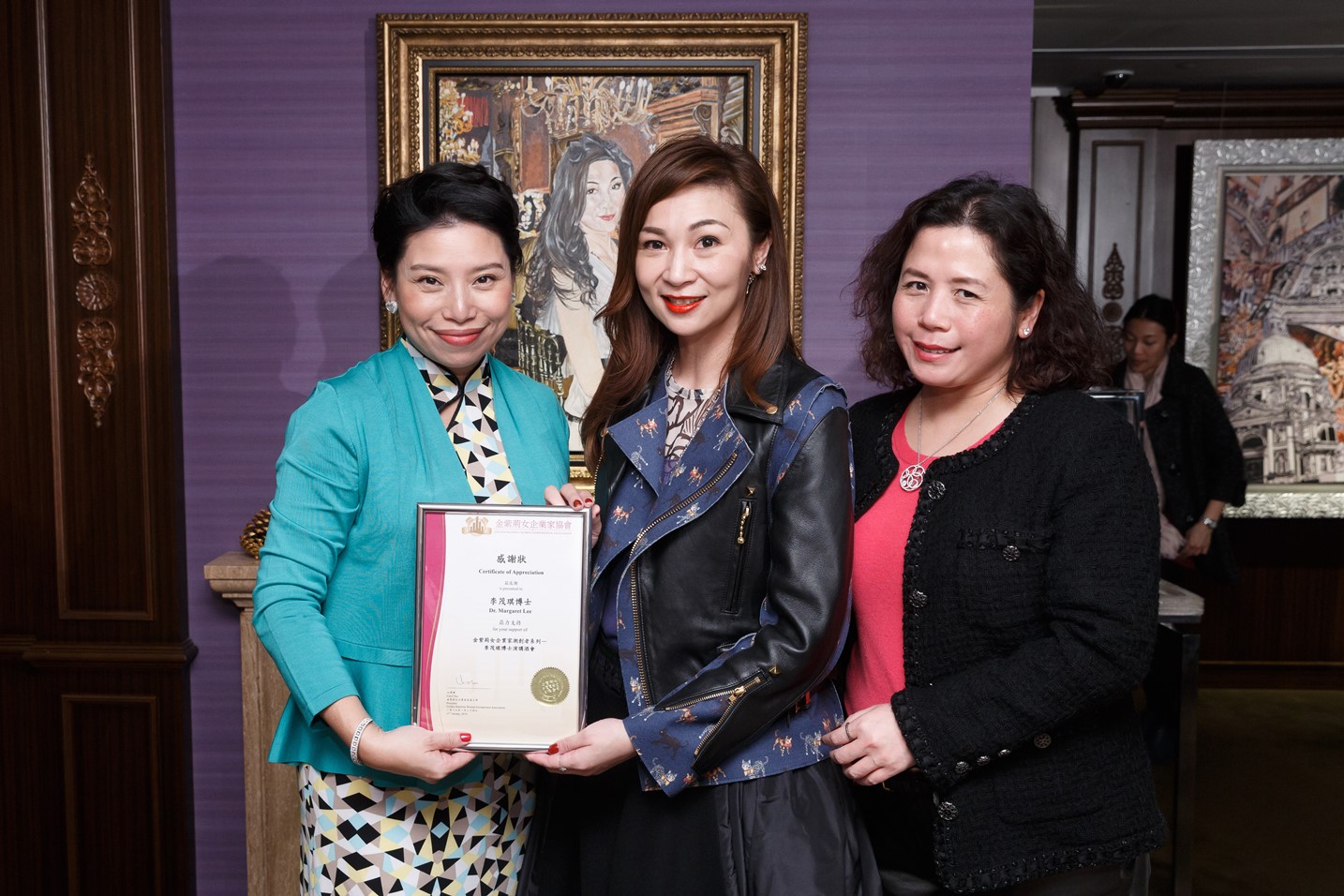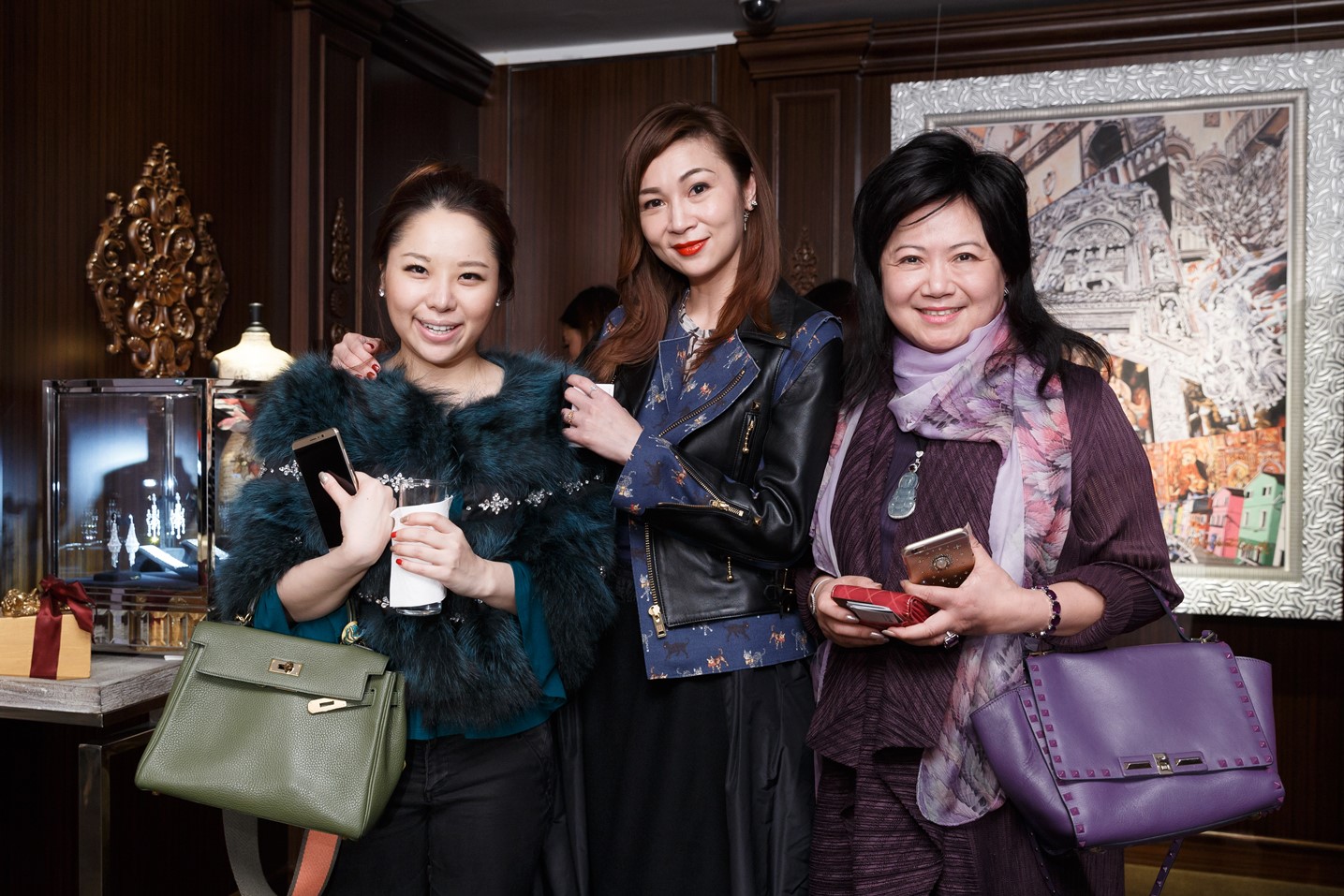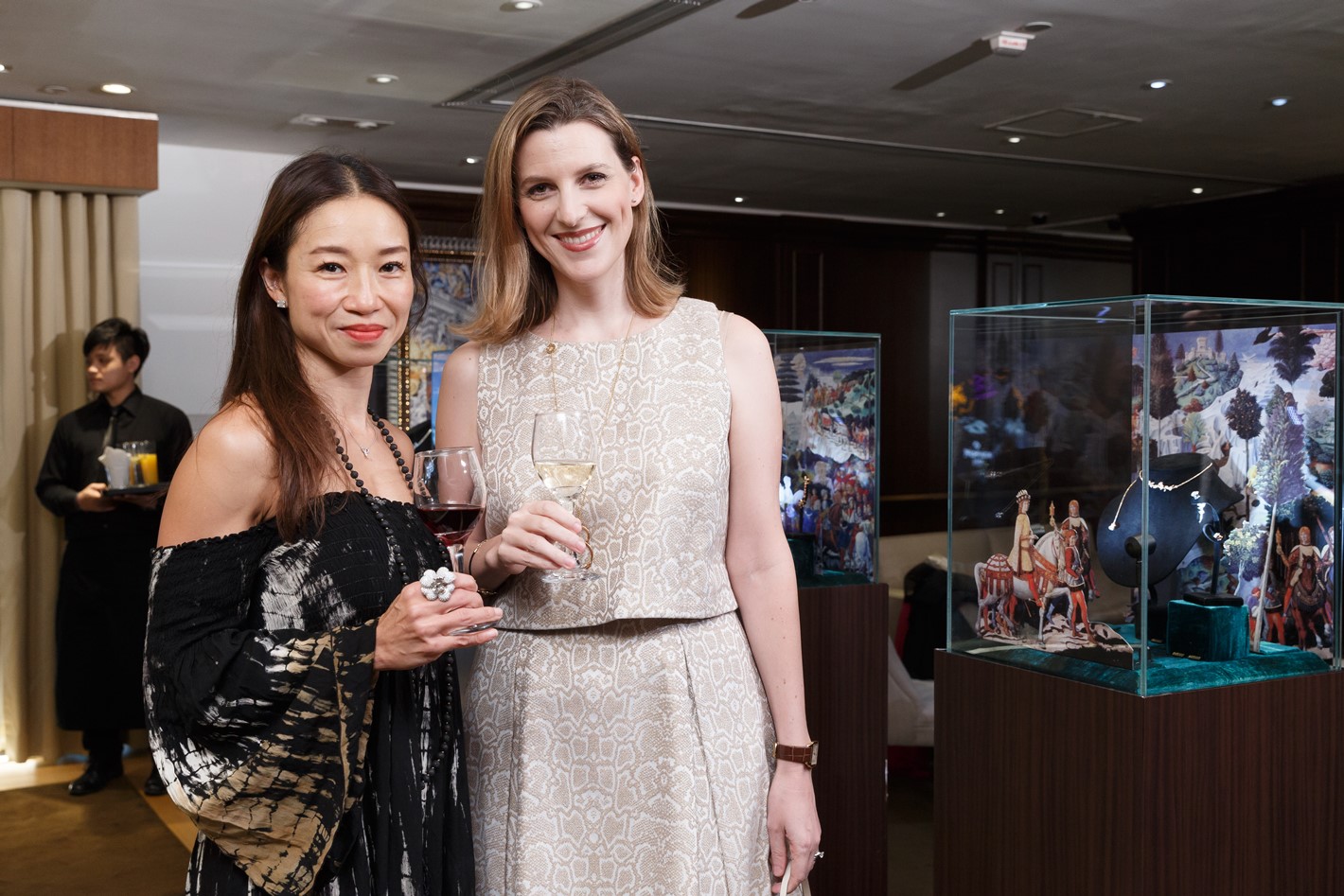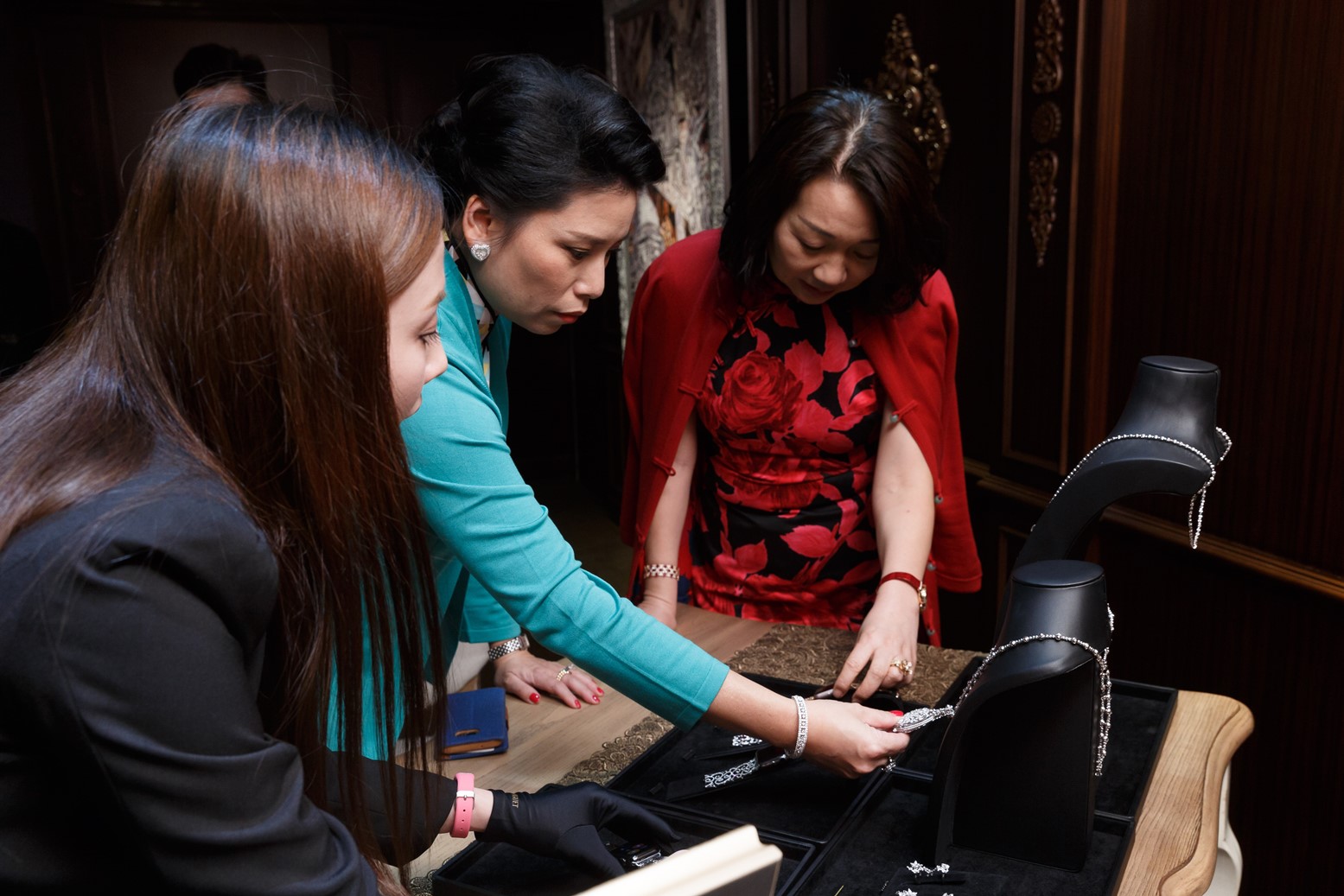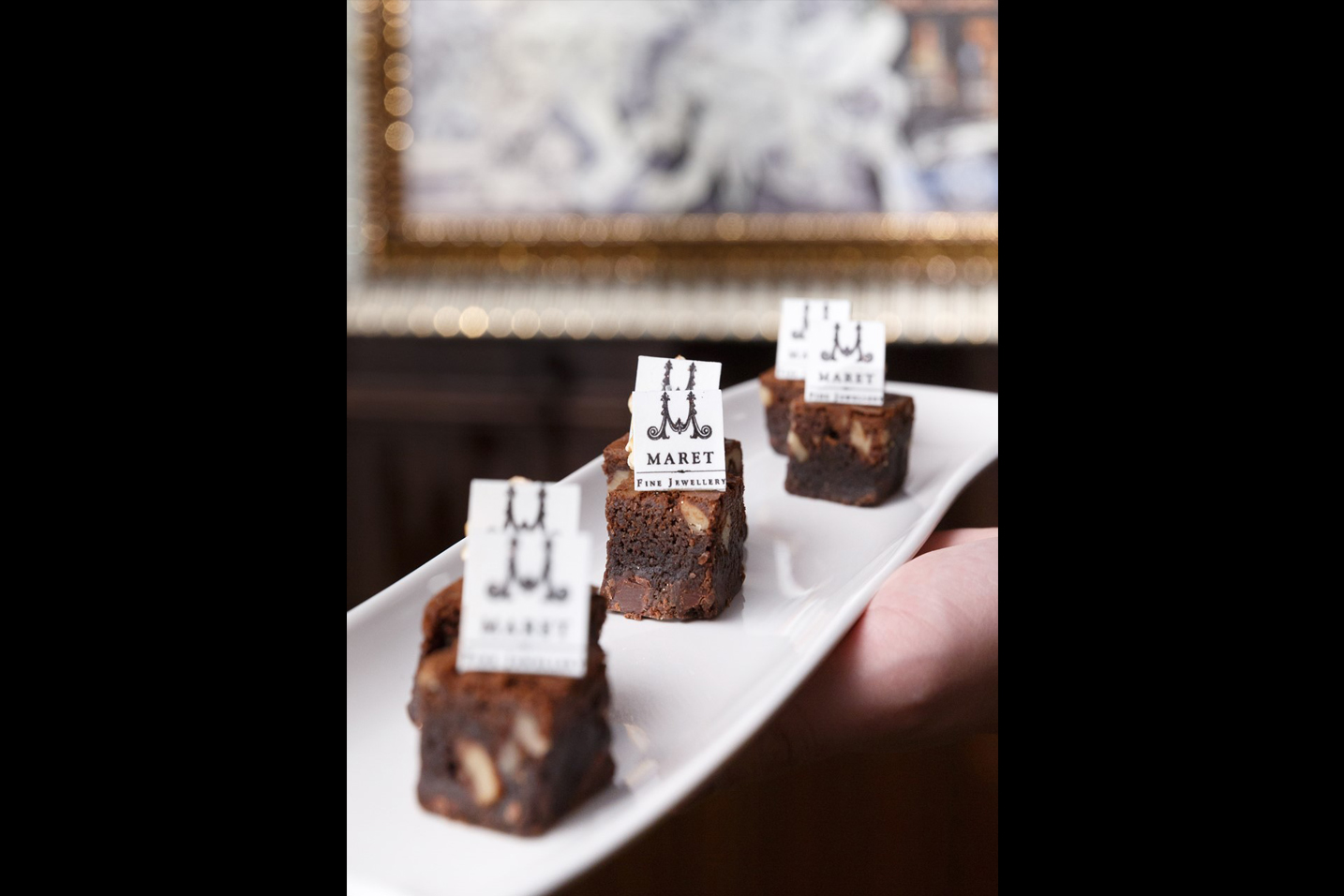 Private Jewellery Preview with Golden Bauhinia Women Entrepreneur Association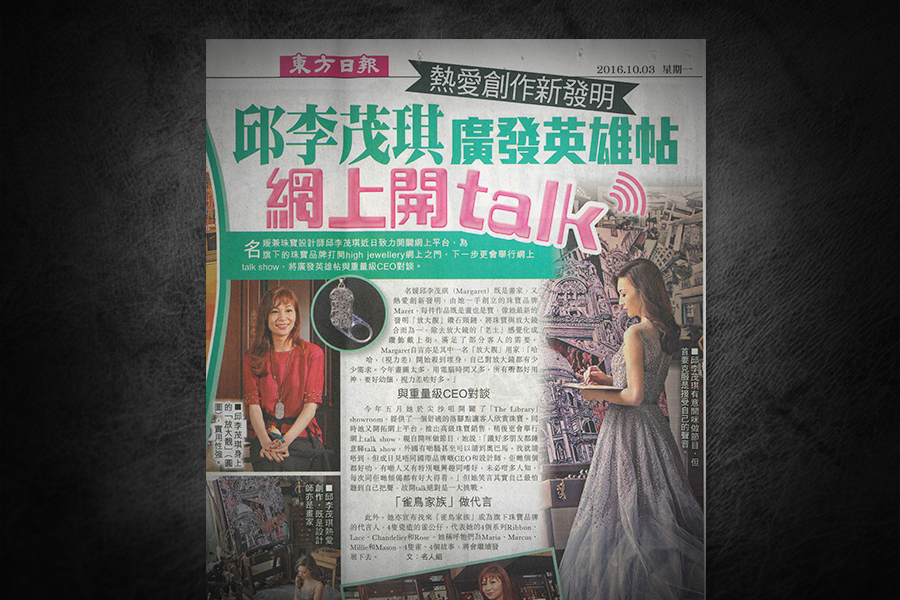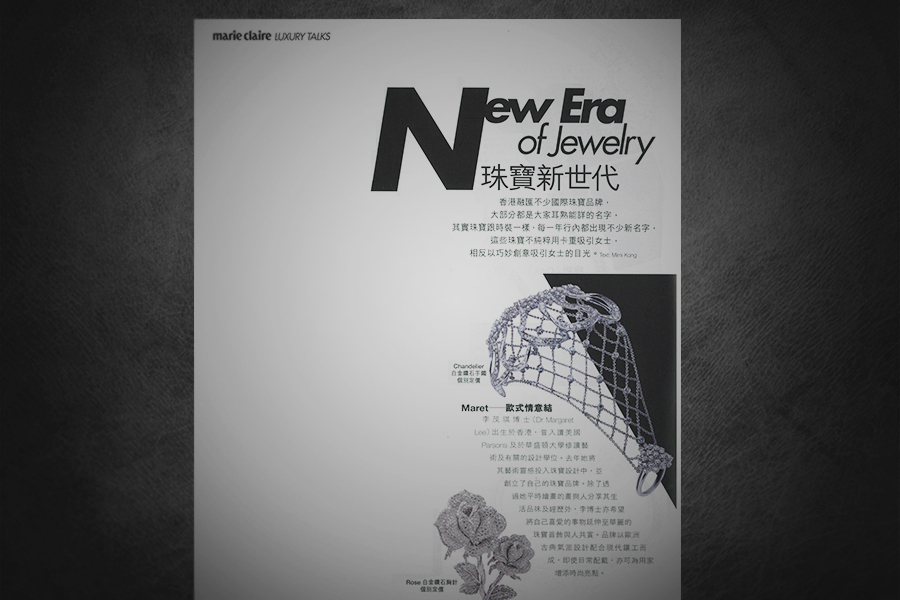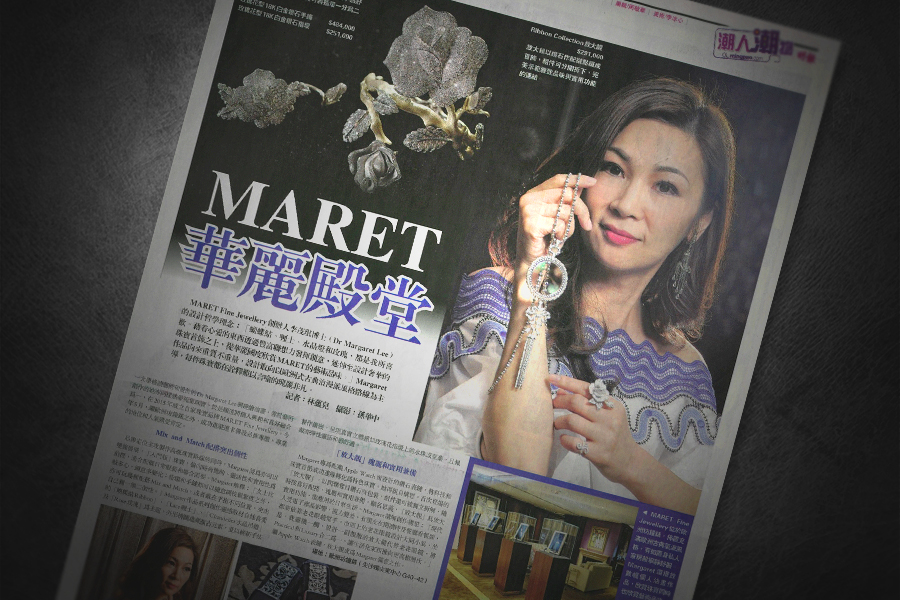 Opening Event of MARET Showroom – The Library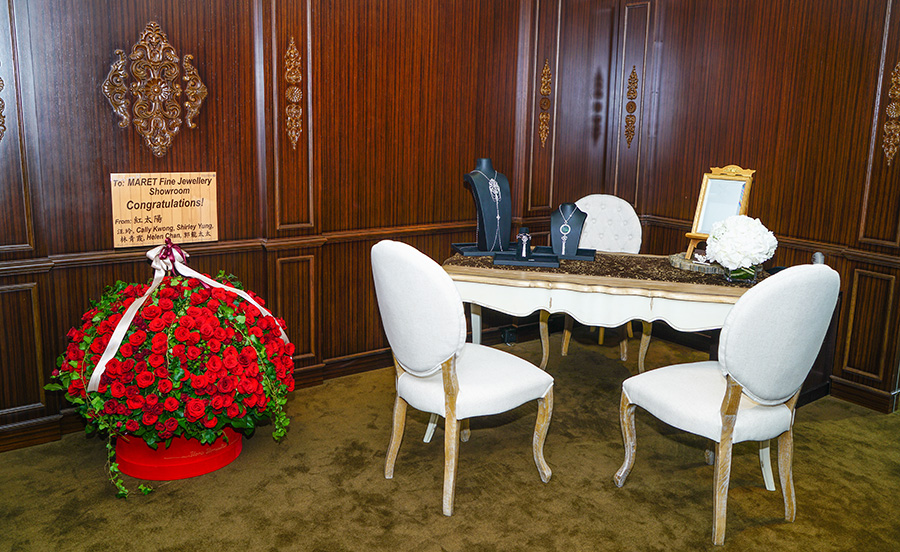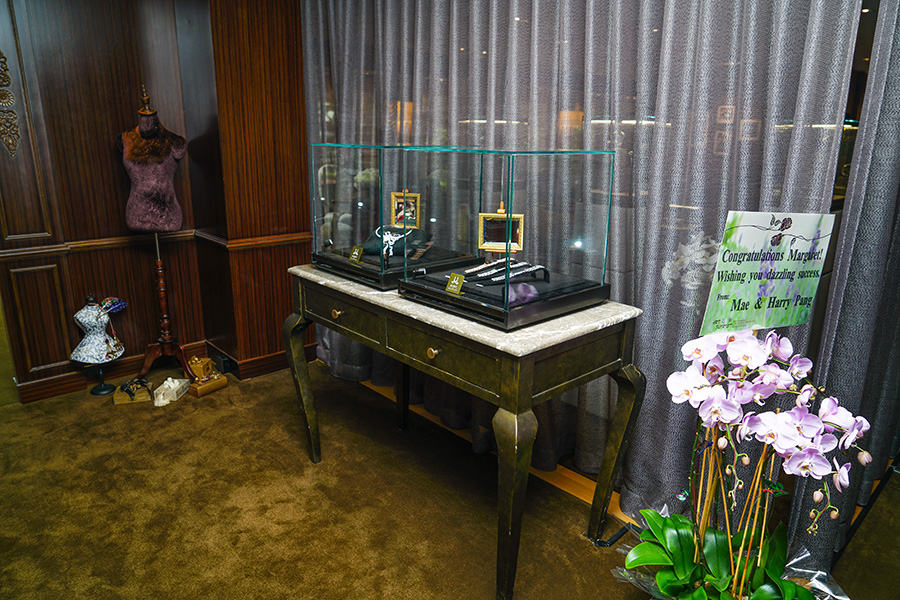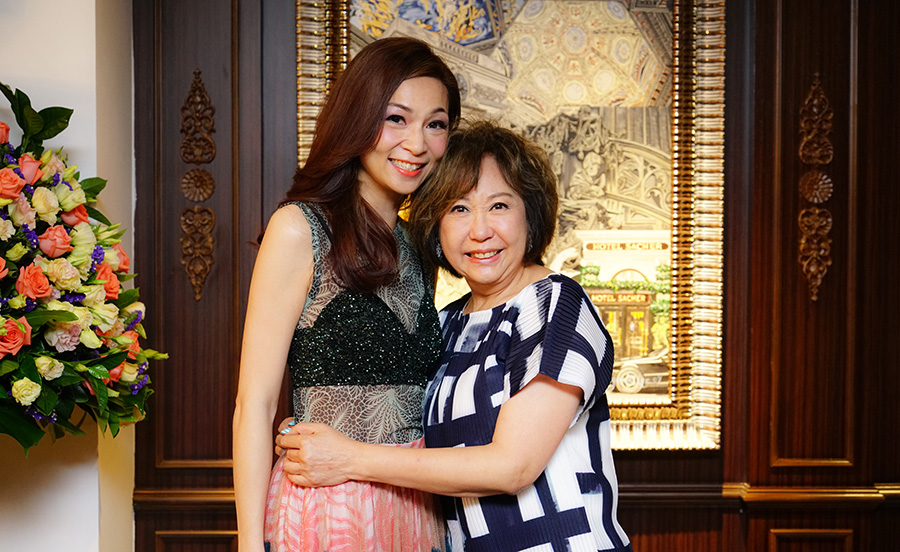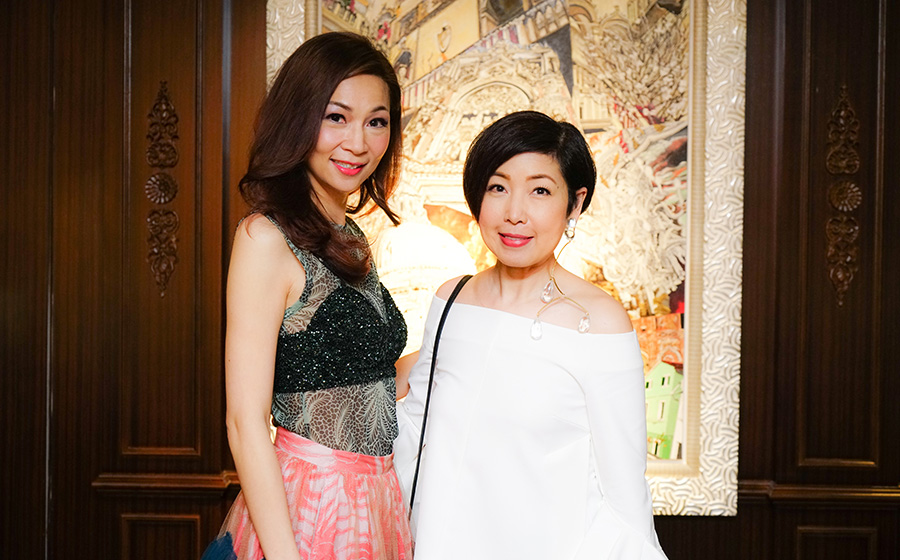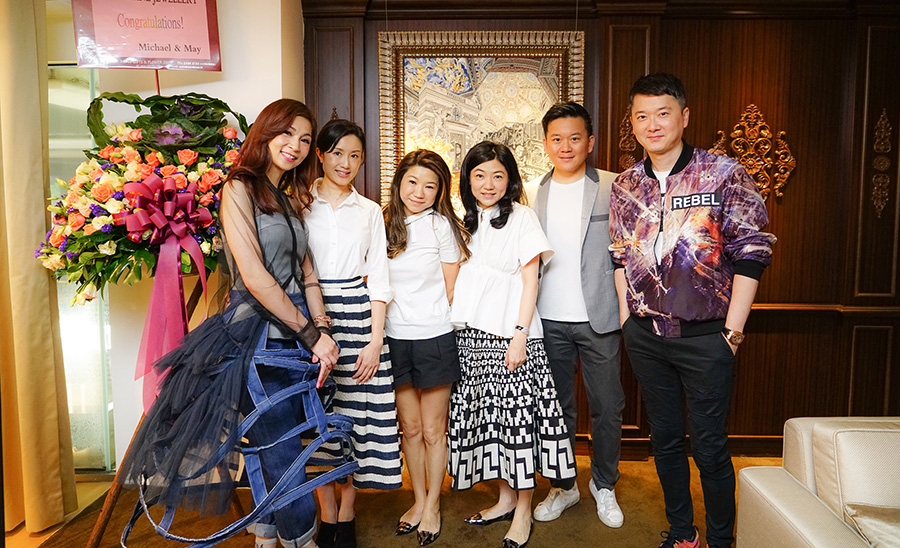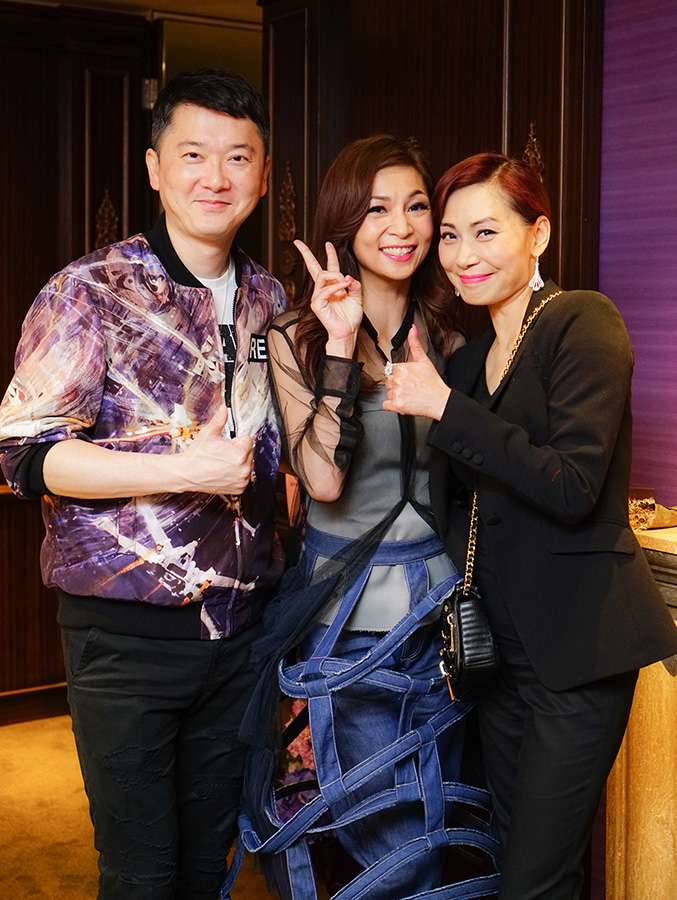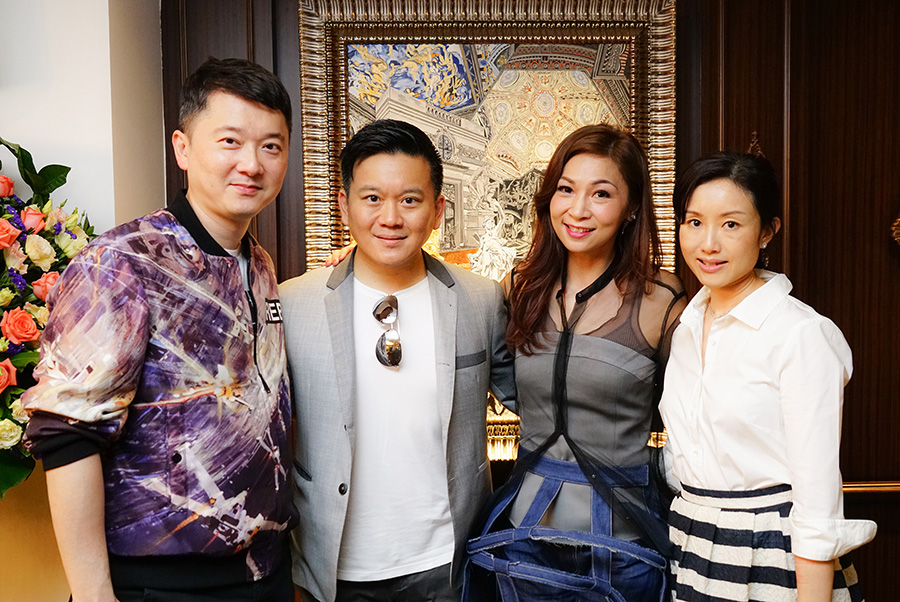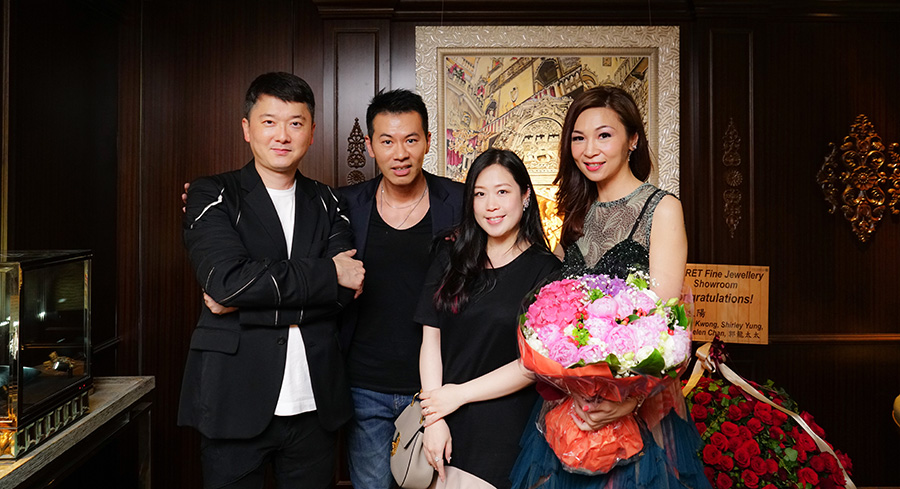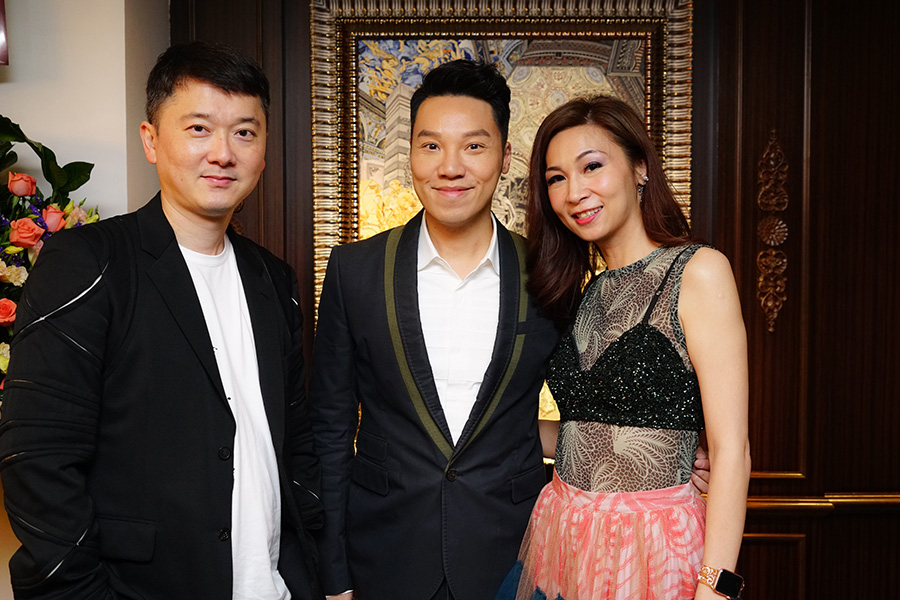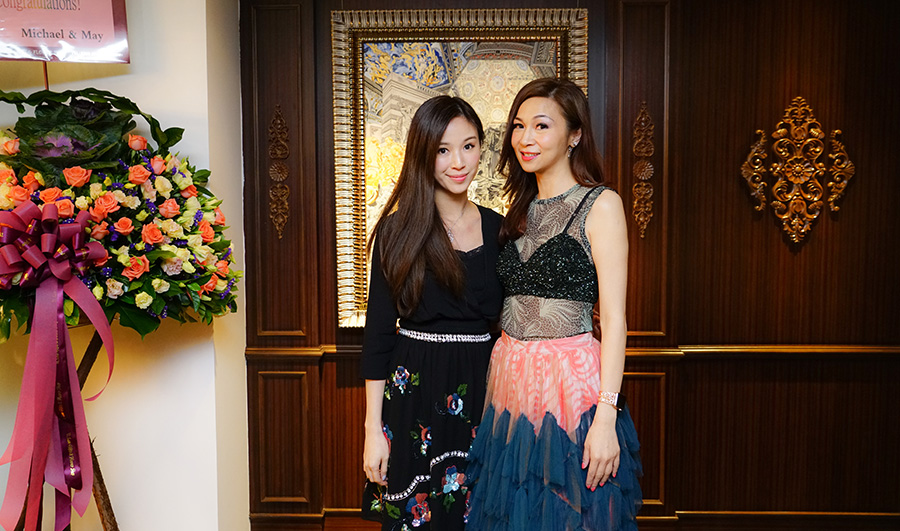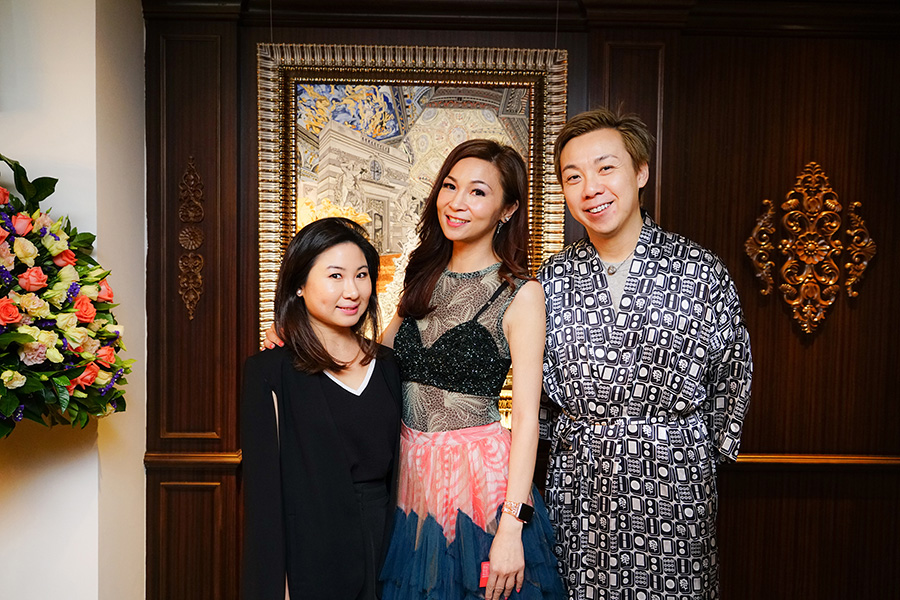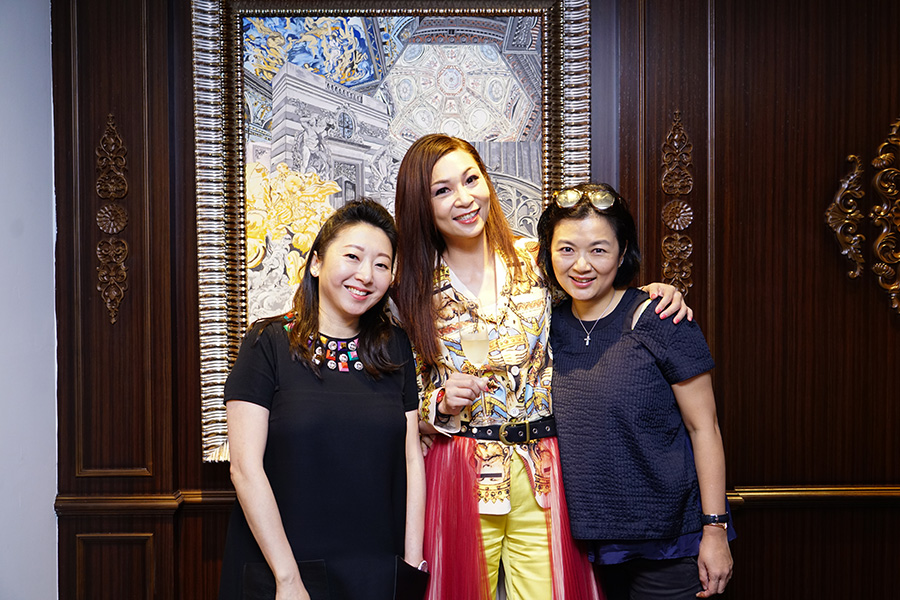 Opening event of the showroom was held for 3 days inviting our friends and VIPs to join us the celebration and the private preview of the fine jewellery.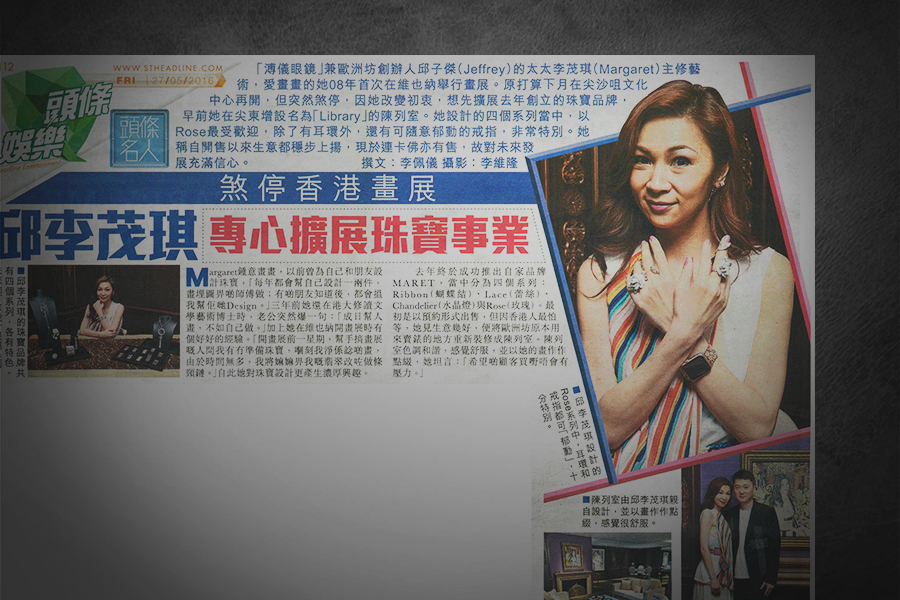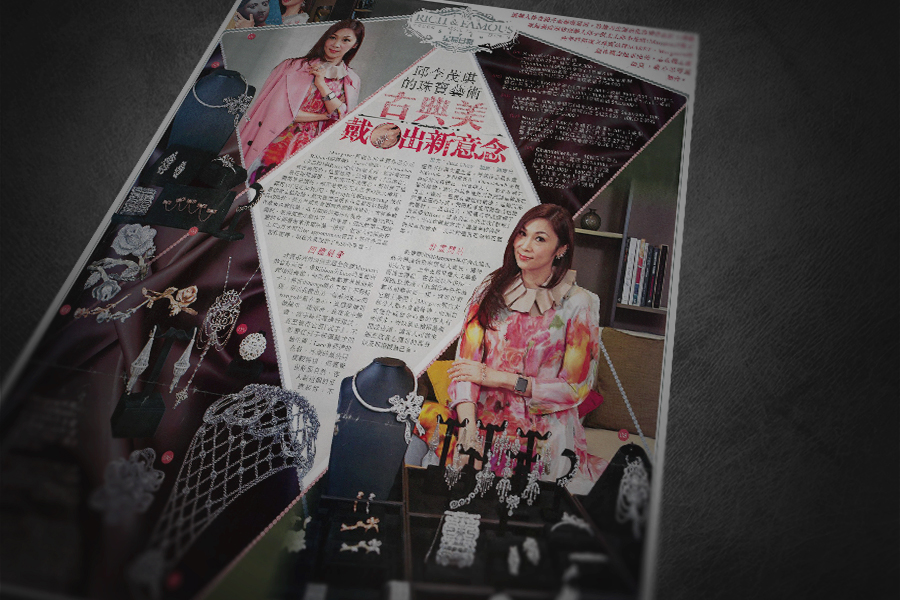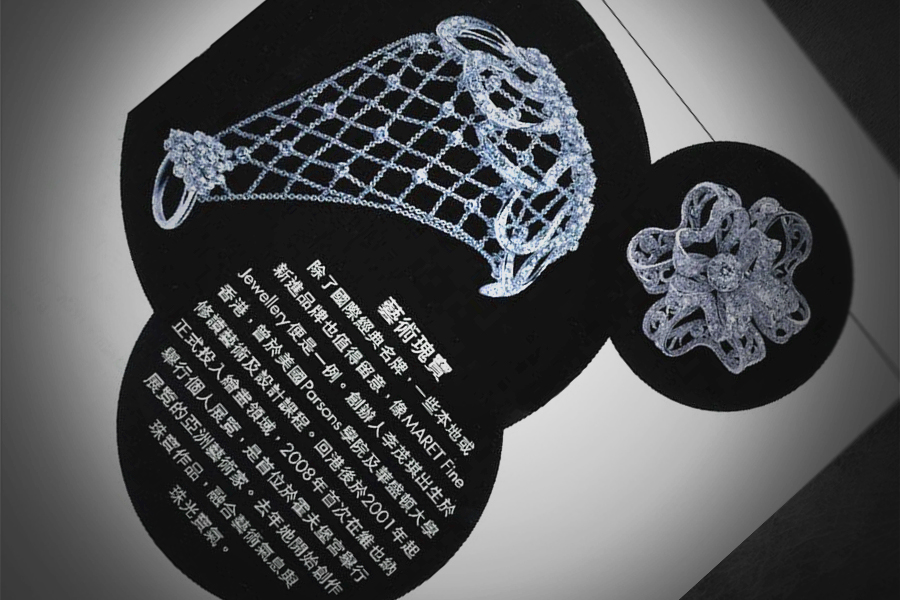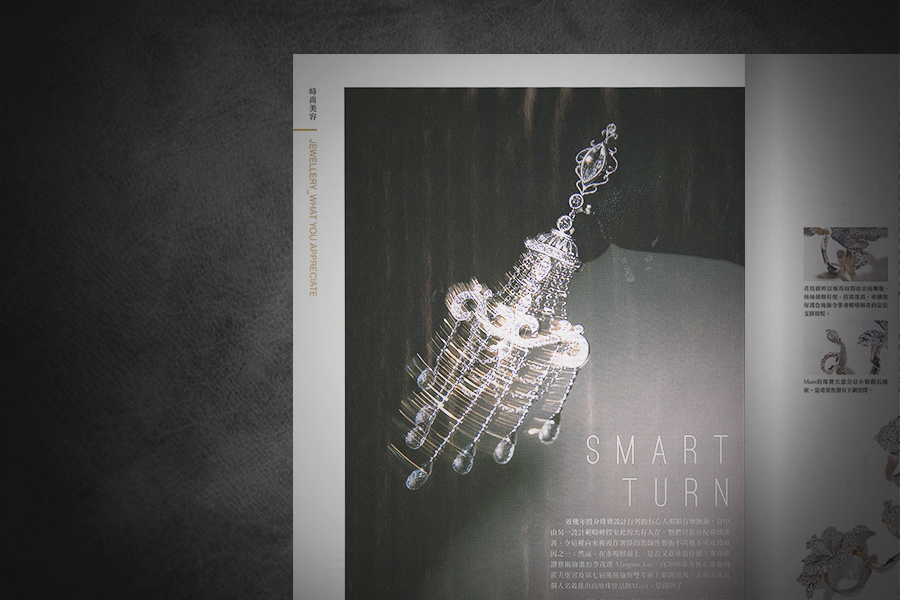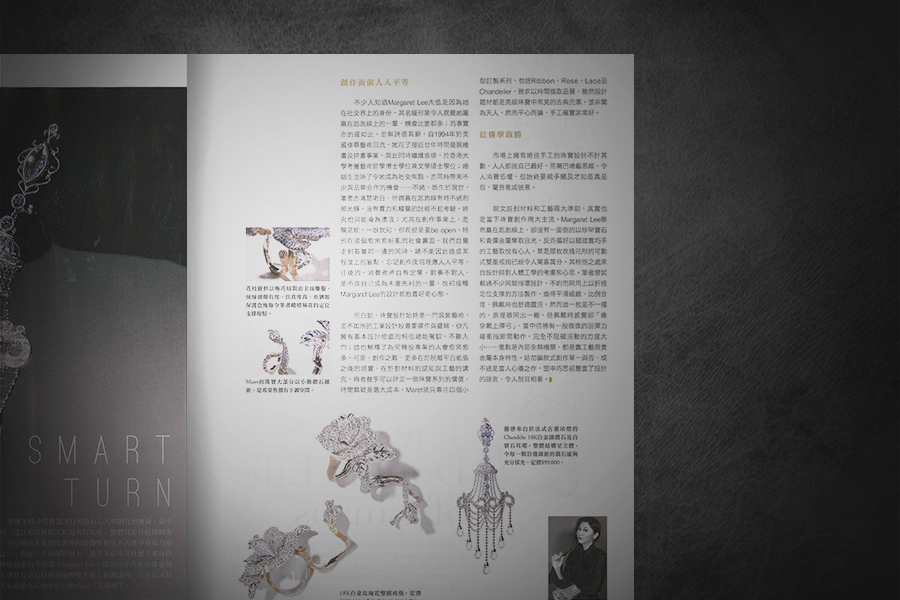 MARET FINE JEWELLERY 玫瑰驚艷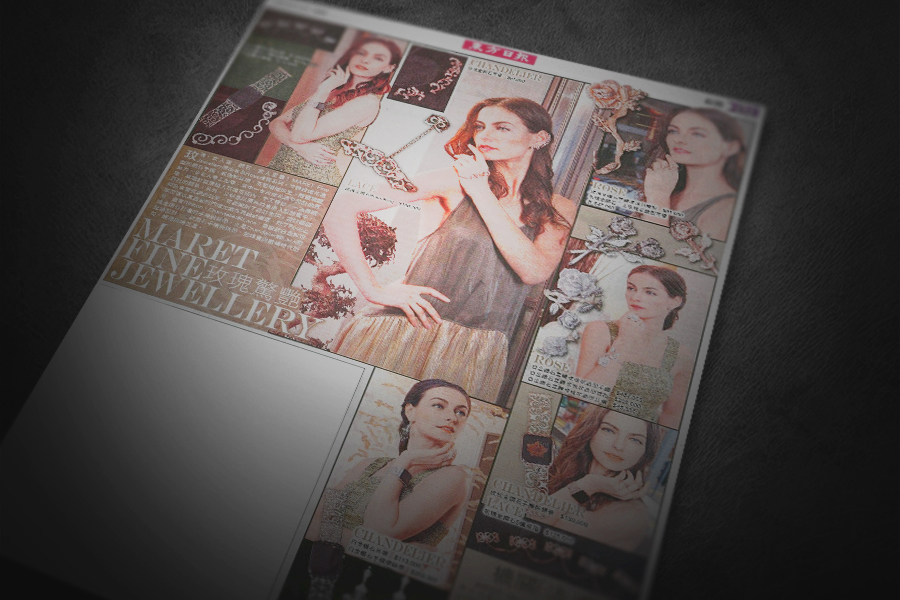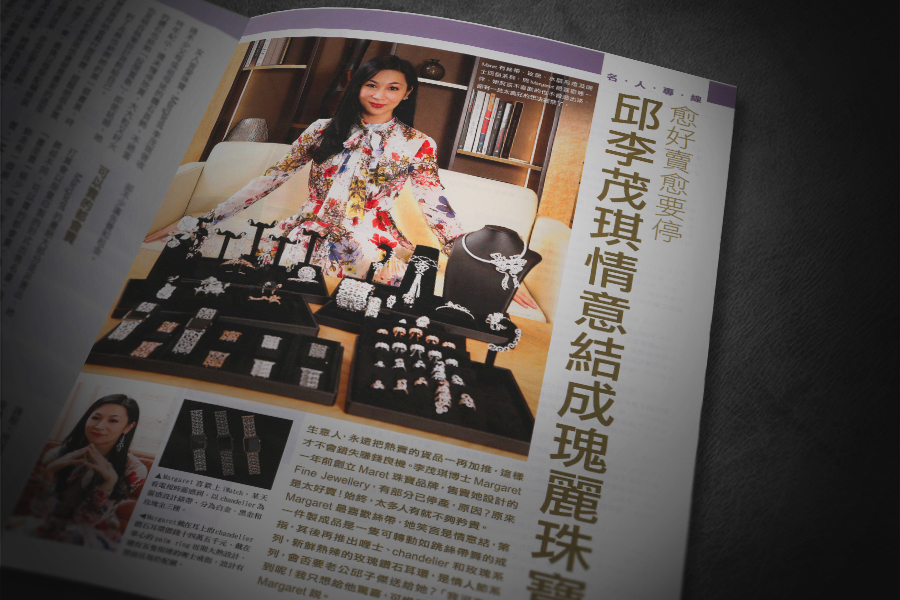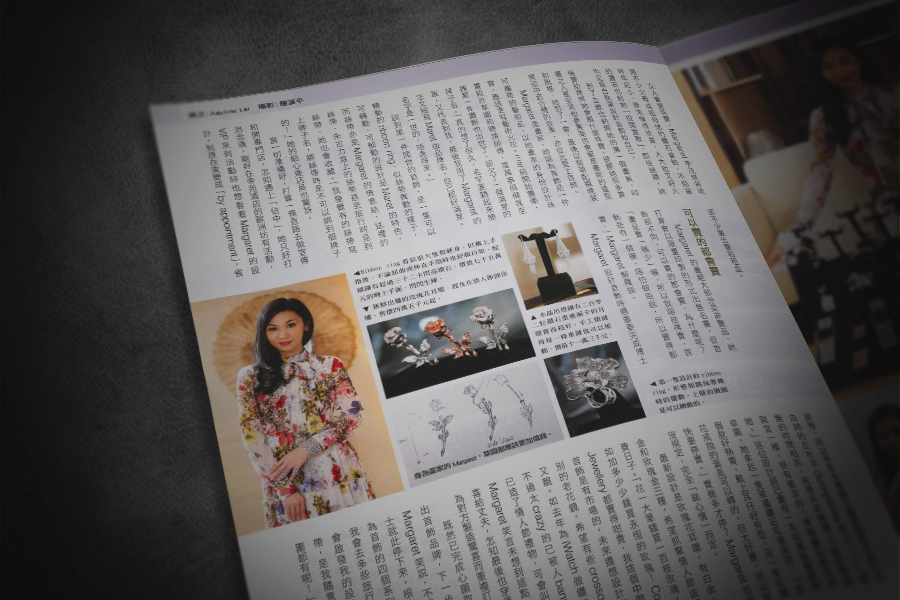 MARET FINE JEWELLERY 永恒玫瑰